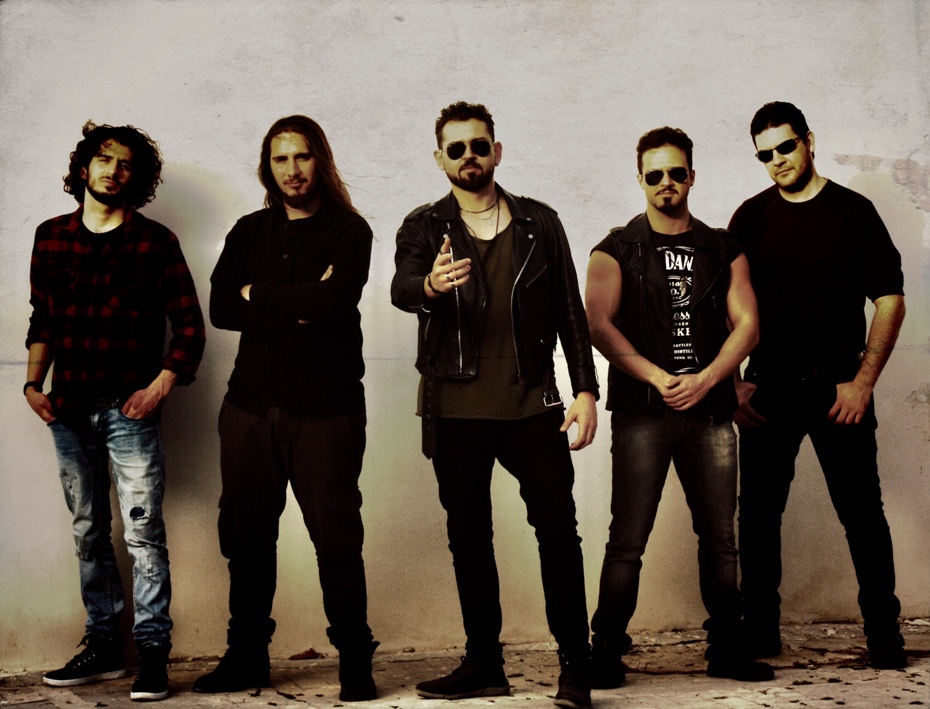 Ironthorn, Hard'n Heavy Metal band formed in 2014 in the Province of Agrigento (Sicily), the band decided to recall, albeit in a modern key, the music of the most famous 80's/90's Hard Rock, Heavy and Thrash Metal bands.
Thus began a long musical journey that will bring the band in search of that sound and emotions that today represent the music of Ironthorn, sometimes with classic Hard Rock riffs and Heavy sounds accompanied by a scratchy and melodic vocal line while keeping intact the desire to renew and personalize a genre that has made the history of music and lives in many hearts.
All this without adopting too many mental schemes, leaving space to the emotions and contextualizing everything with a very contemporary language and themes.
In synthesis from this research comes the album "After The End", the first studio work of the Sicilian formation, published on November 30th 2017 and composed by 9 tracks. "After The End" is an album that represents a "concept" that describes society, not infrequently alluding to a power that would plagiarize the minds and to which one can and must rebel. Several topics are treated, including conformism, social alienation, social networks, corrupt politics, all due to the main idea of ​​rebellion. 
The graphic illustration of "After The End" is made by Francesco Montalbano, and acts as a visual feedback for the interlocutor while listening to the CD.
The booklet is in fact a comic book that guides the listener through an experience of full involvement.
"Legends of the Ancient Rock" was released on November 5th 2019 under Sliptrick Records, this album is how one can easily deduce from the title, an imposing tribute to the music, life stories, emotions, feelings, reflections and events that have as their common denominator the life experiences related to Ironthorn's music. 
It conceptually arises as a follow-up to "After the End", where those who had received the message from awareness and rebellion and, track by track, was involved in an experience of disillusionment from a fake, virtual, and dissenting society towards strong powers that would subjugate humanity, that can now find relief in the greatest expressive weapon a disposition, the music precisely, as an eternal art form able to leave a testament always valid for posterity, which can make it a way to improve its future.
Both albums were produced by "Drakonerius Production" of Maurizio Liberto.
The Band: Luigi Pullara (Vocals) - Maurizio Liberto (Guitar) - Gabriele Misuraca (Guitar) - Eliseo Bonacasa (Bass) - Antony La Marca (Drums)
Maurizio Liberto - Guitars
Gabriele Misuraca - Guitars